Roshaun "Bay-C" Clarke appears to be making big moves in the entertainment industry. He recently announced his own NFT (non-fungible token), the Bay-C coin. The intent is to create a "system where artistes can engage consumers of their music directly to invest by buying into their brand." Said differently, it is a form of cryptocurrency that now better enables artistes and supporters to better benefit from the music.
Bay-C was the first reggae and dancehall artiste to bring Jamaican culture to the blockchain. Blockchain is a system of recording information in a way that makes it difficult or impossible to change, hack, or cheat the system. As you can imagine, this is a really good way for artistes to guarantee the integrity of their content remains intact. Reputable names in music like Akon and Snoop Dogg have also logged on to this blockchain supported asset.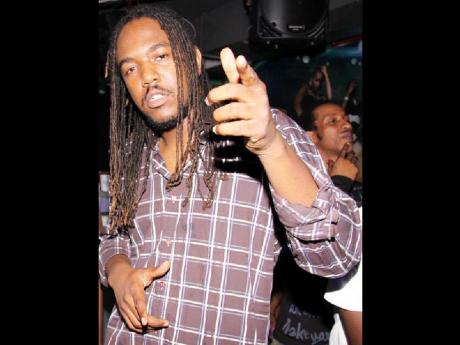 In the same breath, Bay-C announced the release of his album, Holy Temple. It is the first Reggae/Dancehall NFT Release to be shelved on OpenSea. Investing in this token grants the NFT's owner a royalty-free license to use, copy, and display Holy Temple Single by Bay-C solely for the owner's personal non-commercial use, and as needed the owner can resell the NFT.
The artiste also added that he has "recommend everyone to do their research as the NFT market is a gradually growing wave in the music industry…" He hopes people will get intrigued and motivated through the "idea that this will put our country on the map to be on par with global standards."
He is now to be joined by reggae group Morgan Heritage who has released three songs as NFTs.