Grammy Award-winning afro beat mega star Burna Boy will make his debut performance in Jamaica, as he's set to take the stage at the National Stadium, Kingston on December 18.
Burna's performance in Kingston, Jamaica will be part of his three-legged stadium shows in the Caribbean.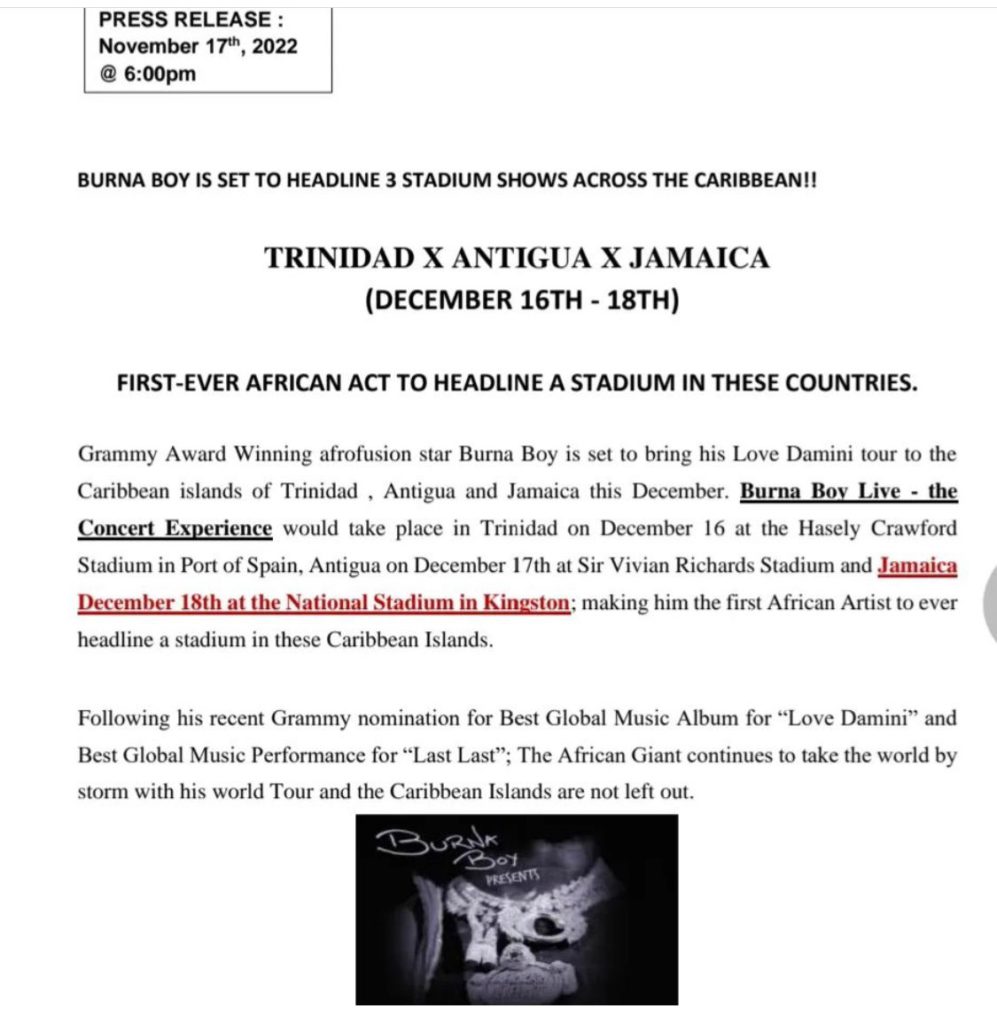 Confirmation of shows were concluded on Thursday evening (November 17, 2022) with the dates in the Caribbean updated on his website shortly after.
Jamaica will be his third and final stop to close out his Caribbean stadium tour as he's set to do performances at the Hasley Crawford Stadium in Port of Spain Trinidad and Tobago on the 16th before tripping over to Antigua and Barbuda on December 17.
The pricing system for the show has been placed in tiers that not only increase in cost at each tier but also, appreciate in value closer to the date of the show.
Burna has had a massive year performing at sold-out venues since the beginning of 2022 including the iconic Madison Square gardens.
The Grammy award winner has also been commercially successful with records as last Last has racked up several feats including multiple gold plaques and award nominations his most recent, a Grammy nod for best global performance.
The African giant previously performed in the Caribbean as Kicked off his Love Damini Tour in Barbados on July 17 at the event – "Tipsy".
The Jamaica show will be his final scheduled stop for the year until May of 2023 when his tour resumes in Paris.