Rebranding is defined as changing one's image to help reach a new audience. Reggae artiste Fantan Mojah has rebranded and swung his music in a full 180. The cultural singer has seemingly shifted from singing about the injustices of the system to something a little more sexual. 
In his recent single titled Touch that Body, the Thanks and Praises singer explains in depth about what he wants to do to women and the extent of his sexual prowess. The music video features him dancing and rubbing oils on multiple women.
Fantan Mojah's switch has been met with both positive and negative reviews. Some have taken it as far as to threaten the singer.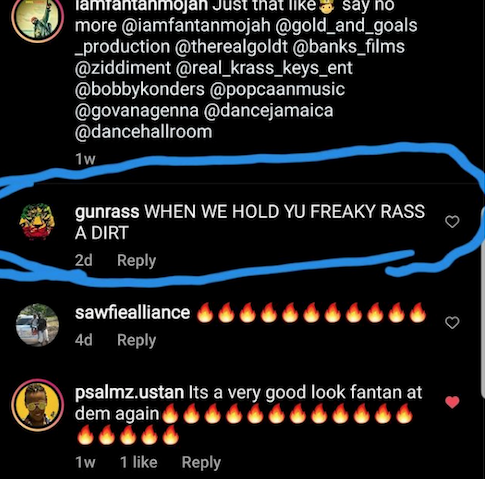 He took to social media to respond to threats and general displeasure shown by fans and rasta enthusiasts alike saying,
"Death treat 🚨🚨My fans check this 😤😤 all because I sing about girls 🤔 only god I fear 💯‼ share, comments 🙏 @richiefeelings1"
Despite the controversy, the video continues to rack up views already reaching 4.2 thousand views on streaming platform YouTube. While some people aren't happy, there are many that are raving about the new Fantan Mojah release.