It was a big night for beer giant Red Stripe who copped the most awards at the 2022 Jamaica Manufacturers and Exporters Association (JMEA) Manufacturers and Exporters (M&E) Awards Gala on Saturday (October 8) at the Jamaica Pegasus Hotel.
Red Stripe won four of the six awards for which the company was nominated, stealing the show in a very competitive field. This year's M&E Awards recognised excellence and service to the local and international markets in 2021.
"We know the hard work our team members put in each day to grow the business; however, it is an incredible feeling when your peers also recognise and celebrate that work," said Red Stripe managing director Luis Prata.
"This year's wins are even more significant when considering the challenges faced by manufacturers and exporters globally last year. I am proud to say that our team kept pushing even in the face of unprecedented difficulties, and those efforts paid off. I commend the JMEA for their ongoing advocacy on behalf of Jamaican businesses. Congratulations to all the other nominees and winners; a win for manufacturers and exporters is also a win for Jamaica."
Red Stripe won the National Certification Body of Jamaica Award for Quality and Standards, the Robert Lightbourne Award for Productivity and Competitiveness, and the Corporate Social Responsibility Award.
The 104-year-old manufacturer also copped the newly minted JMEA Legacy Award which recognizes the contribution of companies that have been in operation for at least 25 years.
According to Prata, Red Stripe's nod for quality and standards came because of the company's dogged compliance with several local and international quality control systems, including its processes for health and safety, management systems procedures, and staff training. Traceability and control of non-conforming products, and its environmental management programme were also contributing factors to the win.
"Winning the productivity and competitiveness award despite the global pandemic is a monumental achievement. Starting with clear communication of the company's vision, we had huge gains through adherence to the Total Productivity Management methodology, continued people development through several channels, increased automation, and a comprehensive Performance Management Process (PMP)," noted Prata.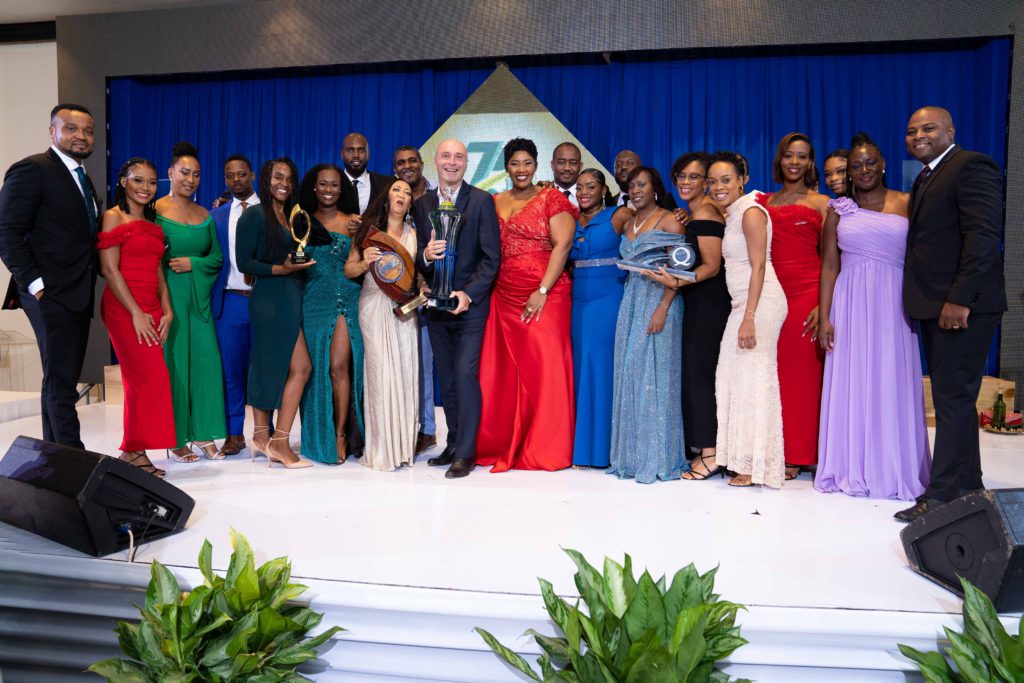 Growing with communities
The company's win for corporate social responsibility came through the work of its charitable arm, the Desnoes & Geddes (D&G) Foundation which focused on communities. "We believe that when our communities thrive, we also thrive," shared D&G Foundation Director and Head of Corporate Affairs Dianne Ashton-Smith.
"As a Jamaican company, we understand the importance of building our communities and empowering our people to achieve their highest potential. With every new initiative, we hope to make a real impact on the lives we touch. In
2021 we also pushed even further with our advocacy for responsible drinking because the wellbeing of our people is important."
In addition to its four wins, the beer manufacturer was also nominated for the JMEA Best Digital Ad Campaign Award and the Governor General's Award for Manufacturer of the Year.