Instagram is making some changes to its platform to aid with the protection of its users both mentally or physically. The app has implemented new changes that will benefit its users, if they choose to use them.
Two such changes would be the new feature that gives users the option to turn off like count–you can switch your account so that none of the likes on Instagram shows as well as no one being able to see likes on your posts.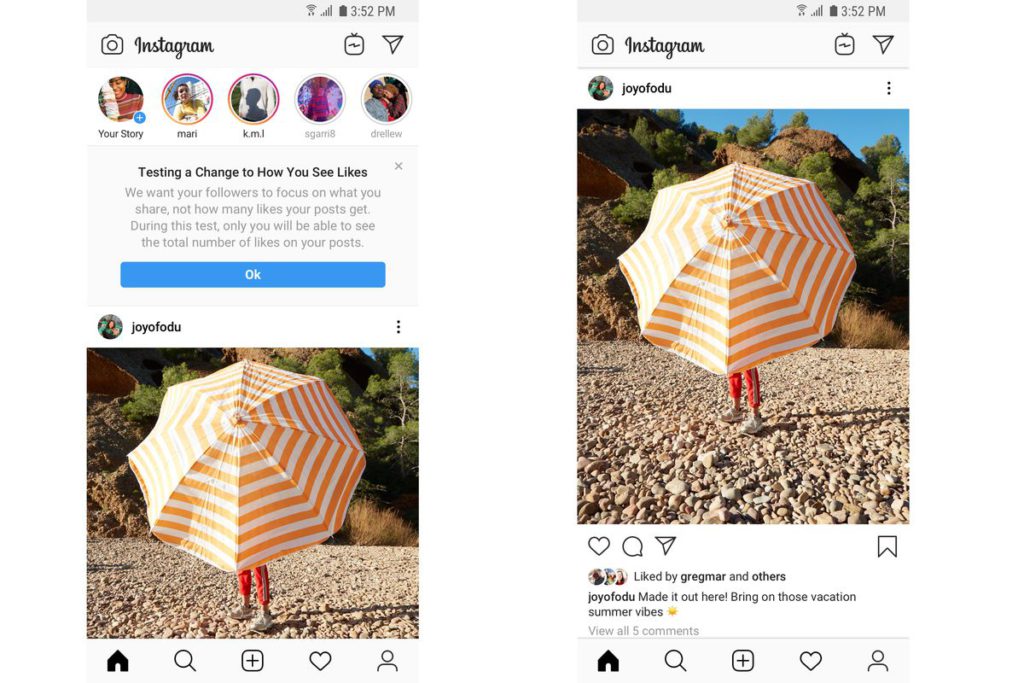 This gives people the ability to just browse the content that they follow instead of being intimidated by the numbers on the medium. This feature is something that each individual account has the option to change.
There is also the option where the app will no longer allow adult Instagram users to message minors who aren't already following them.
If an adult tries to direct message an underage user who isn't among their followers, they will receive a notification that says sending the DM isn't an option.
Children and teenagers have been a major demographic that the company wanted to protect from dangerous internet interactions– from implementing parental guidelines, age limits for accounts and warnings about sharing certain content online.