Jodi 'Jinx', known on social media for being very open about her body's journey through childbirth, showed her followers what she had been labouring away on all year.
Her physique is definitely bikini ready. The avid YouTuber and wife of international artiste Sean Paul made sure to unblock all the naysayers so they were able to see that she and her 'banging- bod' were doing just fine. Her Instagram post was cheekily captioned:
"Unblock , (briefly) I need them to see the badmind they wished on me didn't work."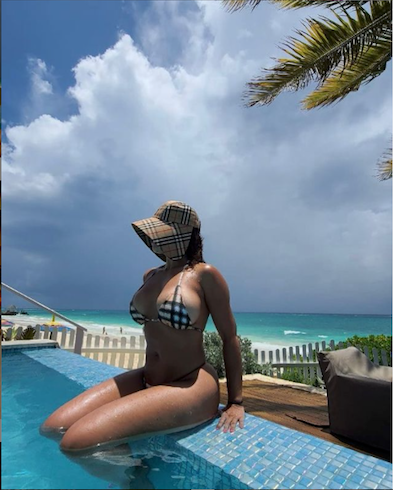 The image featured Jinx in a figure hugging Burberry two-piece and matching bonnet-visor while the influencer was on her mini staycation poolside at Duncans, Trelawny. With over 10 thousand likes, the picture was well received.