The Fast and Furious franchise has proved extremely lucrative with it's value cashing in at a whopping 5.8billion. The beloved series recently released its 9th installment, F9, featuring a sizzling soundtrack featuring Jamaican artistes Konshens and Sean Paul.
F9 is to be the 13th film in the saga. It features familiar faces such as Vin Diesel, Dwayne "The Rock" Johnson, Ludacris and Cardi B in her second major film role.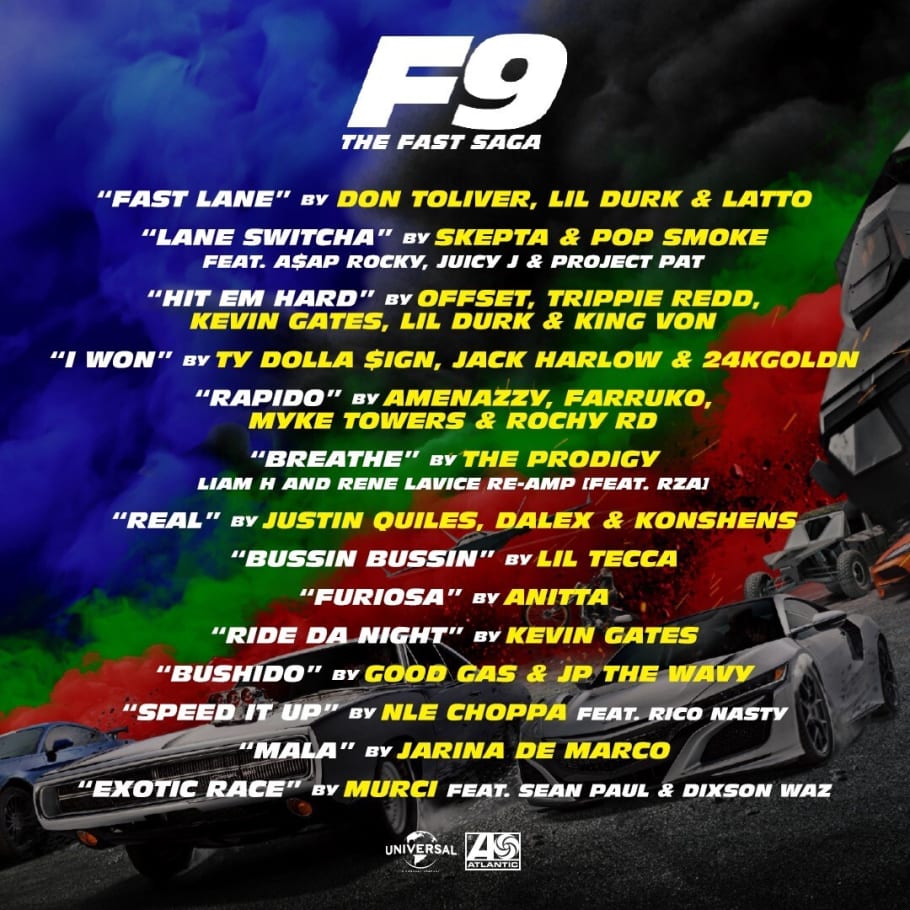 Konshens made the announcement of his and Sean Paul's feature on the official soundtrack on Twitter. The 'Bruk Of Yuh Back' singer posted the official tracklist where both his and Sean Paul's names are listed. Also featured are Don Oliver, Offset, Kevin Gates and Pop Smoke in a posthumous feature.
The news of the Jamaican artistes' feature comes after Sean Paul's recent album drop and Konshens' regular single drops.