They say beauty is in the eyes of the beholder and the same could be applied to both artist and the art pieces as Art Entrepreneur Shaeon McKoy turns plight into passion.
McKoy, 23, is adding finesse and vulnerability to the local art scene as she updates the Jamaican palate with powerful pieces of art, which carry personal and cultural stories.
The fresh-faced University of Technology (UTech) graduate has generated a gradual social following for her talent to capture the interest of younger eyes and a few mature ones as well.
Although her Art studies ended at high school, there's no evidence of such, as she creates compelling paintings and eye-catchers of accessories.
The Marymount High School for Girls Alum shared with SLEEK Jamaica Media that her sojourn into the artistic realm took shape during her early years at Marymount. She recounted starting to really create as early as the eighth grade.
"I always liked drawing from an early age. I was encouraged by my Art teacher to really apply my talent," she said. "I began doing more, got better at it, and started to love it, so much so it influenced my decision for sixth form," she added.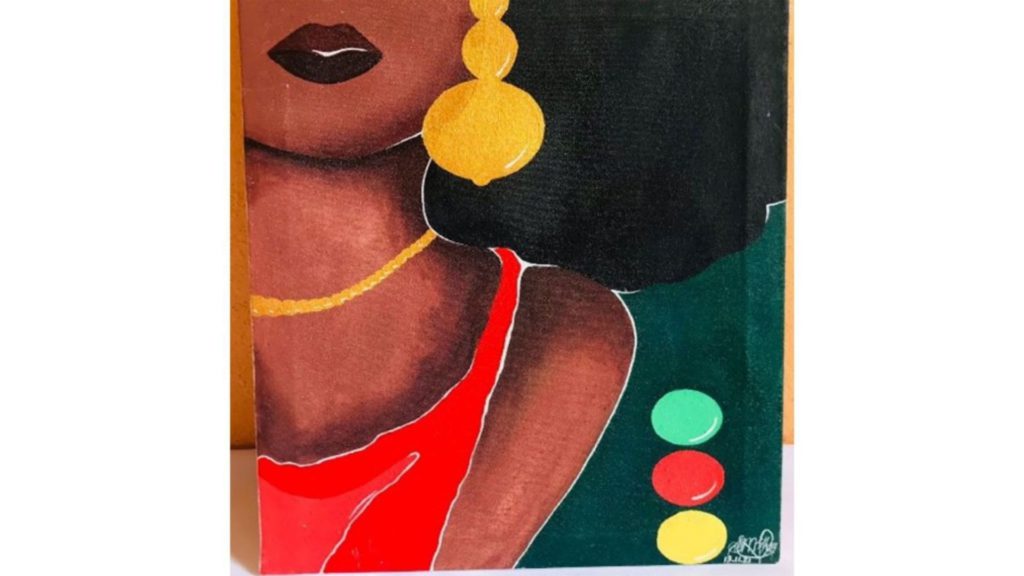 Although her burgeoning talent was recognised in high school, it was birthed at an even earlier age. McKoy shared that much of paintings and drawing were outlets of expression to cope with domestic challenges early on.
"The passion in my art is a real representation of experiences and emotions," she said. "My paintings not only represent myself, but the black woman overall, who are strong but can also be vulnerable," she added.
Despite her academic inclination and natural propensity to create, what seemed like an almost destined enrollment into the Enda Manly School for the Visual & Performing Arts, was not to be.
The St Mary native had to decide on the career path which would yield the best economic stability and ultimately opted to attend UTech, where she recently graduated with a BA Communications degree.
"I can remember me and mommy going to Edna to collect the application and all, but discussed realistic chances to be comfortable [financially] as an artist here. So, we just decided Communications was the best option for now," she shared.
Fast forward to four years later, that decision has begun to pay some dividends. The 23-year-old, who is also a social media manger, has leveraged her communication competencies to market her creations.
In which, she has gotten a good reception for her brand Shaemck.art, through her Tik Tok and Instagram videos of her works showing not only her work but the behind-the-scenes process of the creations.
Despite only recently merging her social media prowess with her art, the pieces have begun to gain attention.
Among her most notable, ventures include a 20-page illustration for an internationally published book of poetry titled 'Poetic Balance', as well as a commissioned piece for Billboard charting music producer Not Nice.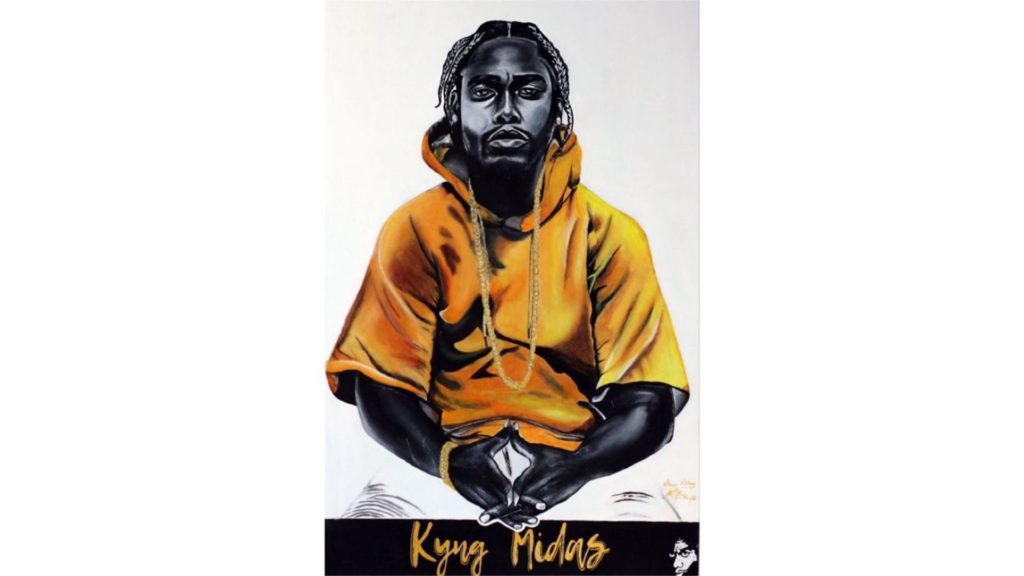 Although pleased with the growth, the talented creator bemoaned the demand and financial returns locally, which can be a serious deterrent in entering the space.
She was, however, quick to note the changing palate of art interests from the older well-to-do enthusiast, to a more diverse audience. In addition, the growing opportunity for sales online, specifically in the new Non-Fungible Token (NFT) wave.
Khloe, who is preparing to join the metaverse via (NFT) digital art, believes that the local visual creative space could see a boom through the hype of digital art collecting in the online metaverse.
She wants to be at the forefront to make local artistic art fresh and desired with the new digital shift she's confident it will get the deserved attention.