The recently released debut duet between Dancehall star Popcaan and Former Miss World Toni-Ann Singh has already become a fan favorite among many as it jumps into the top three most trending songs on YouTube days after its premiere.
"Next to Me" which was released on Wednesday morning (November 30) on Popcaan's Vevo channel, almost immediately shot into the top 28 most trending songs in its first few hours, and has so far racked up over 1.1 million streams to currently three most listened track after three days.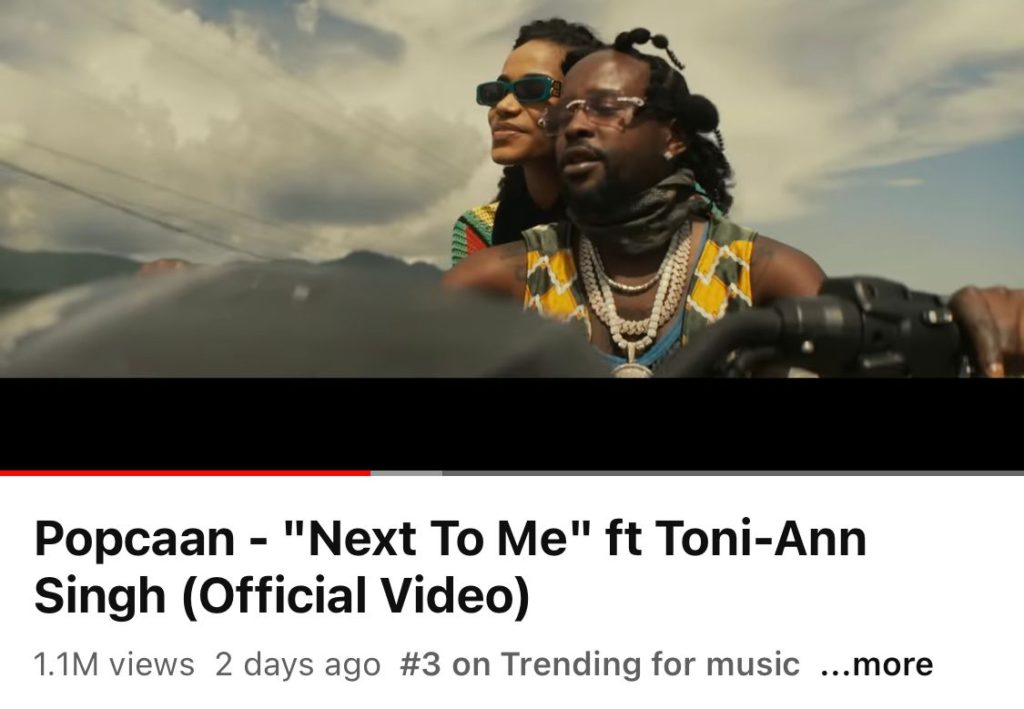 The track which is a warm, yet upbeat Reggae Rocker record by Popcaan and Toni-Ann plays on their genuine chemistry and affection toward each other which emotes well in the song's composition.
It's also evidenced in the video, which reflects a very much in-love storyline between the two personalities.
The visuals which were shot by internationally acclaimed director Nabil, show the best of Jamaica in its beauty, warmth, and inviting nature; which perfectly personifies the feeling of tranquility, harmony, and comfort of being in love.
That feeling was best exemplified by the intimate on-screen interaction between the couple. An age-old adage says; Everyone loves a happy ending, however, given the reception it's clear that they're equally as engaged with the progression of the love story as well.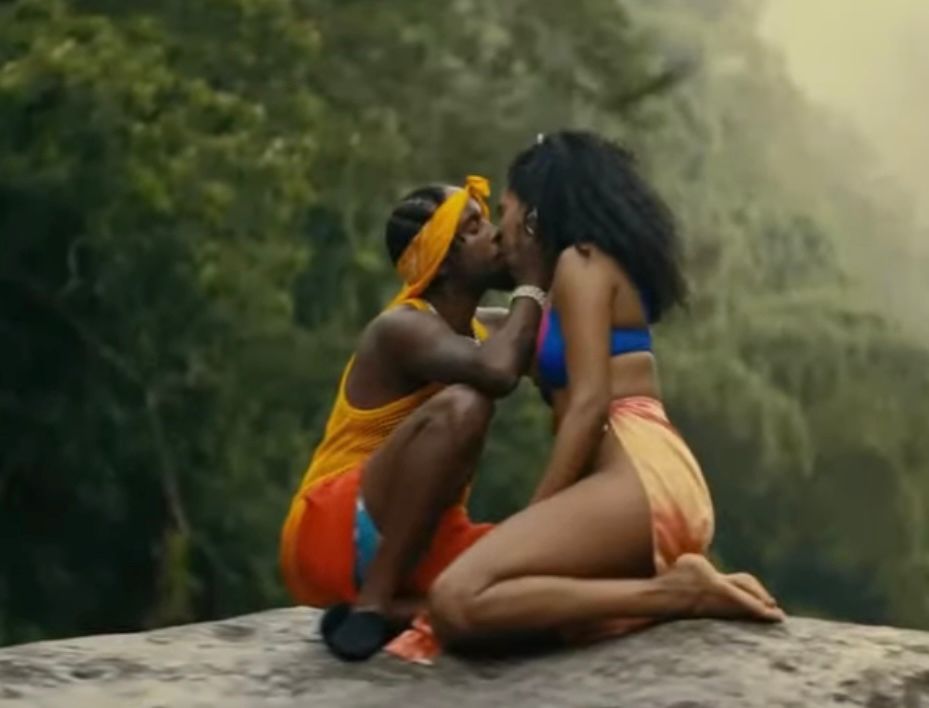 With the video seemingly a confirmation of the widely speculated romance between the two proud St. Thomas natives, fans have overwhelmingly given the effort thumbs up.
A popular Pocaan lyric says-"numbers don't lie" and thus far the facts show that- Next to me, already has the criteria as a Bona fide hit single and potential lovers classic.
The track is the first official release from his upcoming album- Great is he Great is Me.