International dancehall star Popcaan continues to profess his love for his alleged girlfriend former Miss World Toni-Ann Singh through music as he teased their upcoming collaboration –"Next to me" which is set to release next week.
'Poppy' shared the title and cover art for the single on is social media, which shows the image of the two as the main feature of the graphic which gives ride or die rub-a dub theme.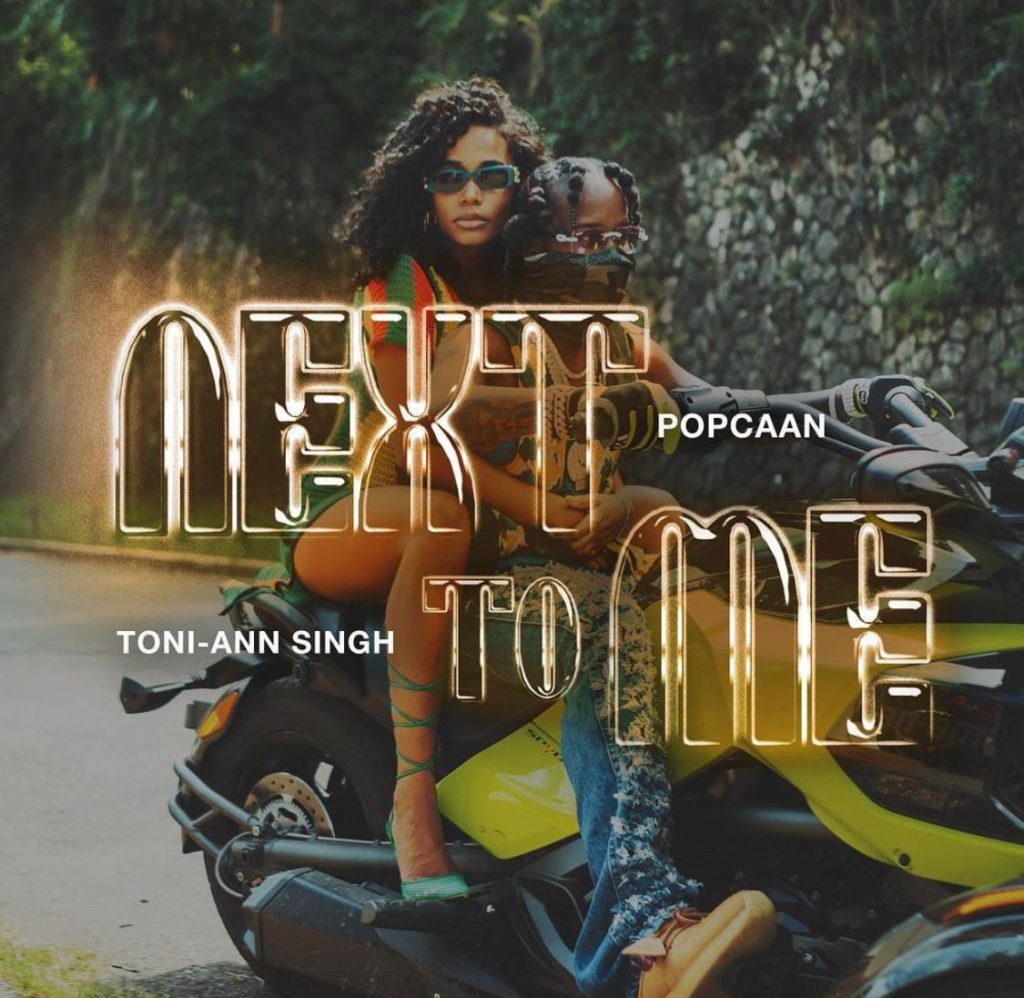 The single is likely the first official release from his Great is he album which the Popcaan has been teasing his fans of its pending drop in recent times.
The upcoming project not only draws excitement because it's the first joint record by the couple but it also compels anxious anticipation to hear the vocal composition of the track from Toni-Ann.
The charismatic beauty queen is of course in every regard, a strong vocalist with a commanding range as well as a well-rehearsed and composed performer.
With that in mind outside the fanaticism of the link up, the two sharing their artistry on a track together for the first time, there is an equal level of excitement surrounding the overall musical vibe, arrangement, and how well both compliments the other on the single.
Its title is already suggestive of a very intimate and personal delivery which is expected to be a widely relatable offering by the two.
While neither has officially confirmed their being romantically involved or not they both shared videos of travelling together since June this year, which includes tours in the Caribbean specifically Grenada where they were first spotted and in UK during the summer.
This is likely to be the second official dedicated project toward his admiration for her which follows the Poppy and Burna Boy's summer hit -Toni Ann Singh(T.A.S) which was the second official release from Burna's 2023 Grammy-nominated album -Love, Damini.